5 tags
chronic insomniac: BBC Masterclass 2013 -... →
alistairtant: A couple weeks back I got a email from BBC Introducing asking if I'd like to come on board for the BBC Masterclass 2013 to talk to aspiring musicians about how best to present yourself online. I was genuinely delighted to be asked to be a part of this. Not just to meet new artists but one… Wise words from a v.smart man.
10 tags
14 tags
4 tags
in your atmosphere.: menial and meaningless. →
mollycase: My friend wrote a list of her 2012 accomplishments, stating it would be boring for people to read. I didn't find it so! In fact, it inspired me to ponder on my own 'best bits' of 2012, since that's what people are supposed to do at the end of the year, innit. I didn't think it had been a… A beautiful collection of some of my favourite moments of the year too.
6 tags
10 tags
It's been a long time - New Video
So I haven't been on Tumblr in A LONG time and I don't really know why but for those of you that care, here's a cover I did the other week. It's Bobby Caldwell's track, 'What You Won't Do For Love.' Fans of 2Pac and Jessie Ware will be familiar with the tracks as both artists have incorporated the fantastic track in one of their songs.
9 tags
12 tags
7 tags
8 tags
Book List 2012 Update Three
Continuing from where we left off from the previous book list update, here is the third update for my 2012 book list challenge.  15. Djibouti - Elmore Leonard I wasn't too impressed with this although it was highly recommended. The book lacked any real character that I connected with and followed a cliché pattern with its characters. The story follows an award winning video producer to Somalia...
8 tags
12 tags
8 tags
13 tags
I Would Do Anything (Live @ The Acoustic Club)
Here is another recording from my gig two weeks ago. This is my newest track I've written and finished so I hope you enjoy. I played at the Acoustic Club last Thursday again so I'll also upload the other recordings shortly. Please like, reblog and let me know what you think. It's lovely to hear everyone's thoughts, good or bad. Have a great weekend,  Rob
6 tags
Vanilla - Soft Focus
urbanwaves: artist: Vanilla release name: Soft Focus format /type: digital /beat tape label: self-released country: UK release date: 07 May 2012 genre: hip hop, beats, funk, soul, sampling download link: http://vanillabeats.bandcamp.com/album/soft-focus <a href="http://vanillabeats.bandcamp.com/album/soft-focus"...
17 tags
13 tags
11 tags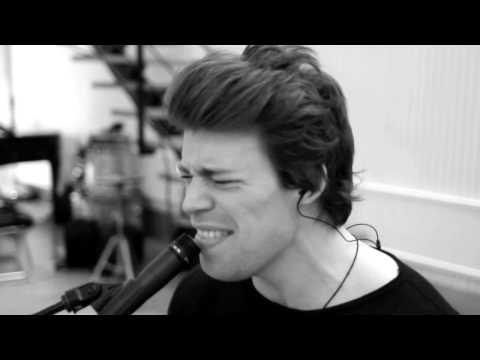 9 tags
5 tags
28 tags
Book List 2012 - Part One
As some of you know, last year I set myself a challenge to read 52 books in the year. I fell short by 15 and managed a total of 37. Something not to be sniffed at but also quite a bit short. The Songs of Ice and Fire series completely crippled my reading tempo. Trying to read a 1000page paperback in a week and also work is pretty much impossible. Anyway for 2012 I thought I'd give it a go again,...
18 tags
17 tags
11 tags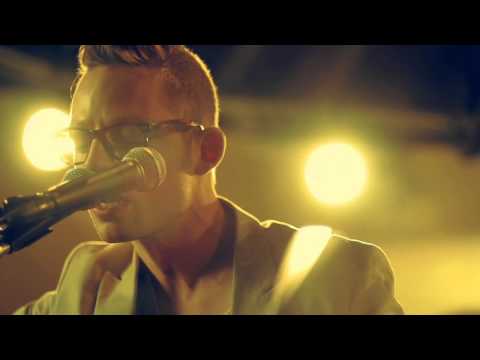 15 tags
Rob Mac - 28th March 2012 - Cavendish Arms Gig
18 tags
1 tag
18 tags
9 tags
8 tags
10 tags
13 tags
8 tags
Book List 2011 - Round UP
Mega mega late but I thought I'd just chuck this up as a round up. I'm going to sort 2012 out now :) 1. James Lee Burke - Bitterroot 2.Charles Bukowski - Hollywood 3. Ian Fleming - From Russia With Love 4. Nick Hornby - High Fidelity 5. Isabelle Allende - Eva Luna 6. James Lee Burke -Sunset Limited 7. James Lee Burke -Jolie Blons Bounce 8. Elmore Leonard - Rum Punch 9. Gabriel...
8 tags
7 tags
20 tags
My cover of 'Kiss From A Rose'
7 tags
9 tags
1 tag
4 years with this lovely, lovely lady.
mollycase: Today is mine and Mol's four year anniversary. This is being silly last week while in Scotland. Love you. xxx
12 tags
3 tags
14 tags
Why Didn't She Tell Me
I've been playing a little bit with Webdoc, which seems a really nifty tool for self-promotion. This is just a test of what it can do by grabbing content from others sites and placing all your widgets in one embeddable box:
13 tags
17 tags
13 tags
Haven't done a self promotion audio post in...